Yeahhhhh my 8 lessons are all done. My test is on May 24 so Mam wants me to take another two hours of extra lesson before the test. Oh snap.
Two hours lesson yesterday.
Another two hours lesson today.
Do I look like a pro? JAJAJA
Have you ever heard of
Hurts
? They are a British synthpop duo formed by two handsome lads, singer
Theo Hutchcraft
and synth player
Adam Anderson
.
I know right, they're so attractive.
I was amazed by their song
Stay
when I discovered it on YouTube. The second song of Hurts I know then was
Sunday
, that was before they came to Malaysia to perform in
Mist Club, Bangsar
. It was played frequently on
FlyFM
, the music is so special and Theo's voice is just so amazing that I stalked them on Facebook & Twittter all day and I couldn't stop listening to their songs that day.
Their songs lyrics touch my heart. Their music video are too artistic. I never saw them smile until I found the video of
All I Want For Christmas Is New Year's Day
& the photos of them winning the awards :) But they do have a sense of humour, watch their interview and you'll know :D
They look so 80's but still hot! Yes? There's something you don't know, there were Daggers/Bureau before Hurts. And they look like this.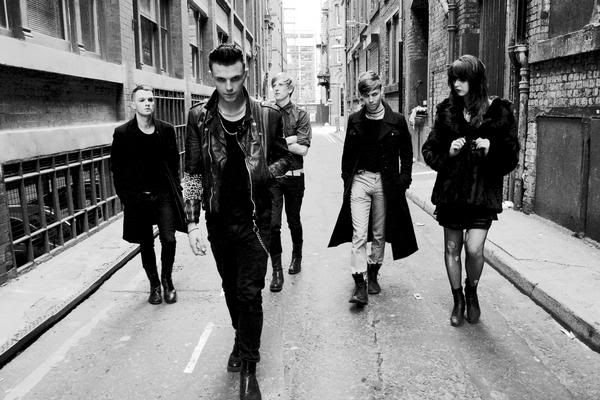 Massive difference right! LOLOL.
Adam
Theo
They are true musicians. Go listen to their songs, you'll definitely love Hurts :)
Here's a video clip of Theo singing LIVE in Malaysia on May 6. Enjoy!
I hope they come back to Asia soon!